Description
Adult ACLS Torso Life/form® Deluxe CRiSis™ Simulator
Life/form® Deluxe CRiSis™ Torso Manikin features the same quality, durability, and reliability as the Deluxe CRiSis™ Manikin only in a smaller, easier-to-transport version. Unlike full-body manikins, this ACLS torso is much smaller and easier to move from facility to facility for training. This system now features the "Airway Larry" Airway Management Training Head with carotid pulse, Defibrillation Chest Skin, and Interactive ECG Simulator (GM10823), all attached to a CPARLENE® Torso.
This easy to transport torso allows training of the following ACLS procedures:

CPR:
Palpable and visual landmarks
Fully articulated head, neck and jaw

Airway Management:
Realistic anatomy of the mouth, tongue, oral pharynx, larynx, epiglottis, vocal cords, trachea and oesophagus
Cricoid cartilage allows for practice of Sellick maneuver
Separate left and right lungs for auscultation

Suctioning capabilities
Oral, nasal and digital intubation capabilities

Defibrillation Chest
Internal load box absorbs full strength of every shock
Manual, semi-automatic, automatic defibrillation
Monitor manikin like a real patient at 4 ECG sites and 2 defibrillation sites
Compatible with all standard brands and types of defibrillators and ECG-monitors

Interactive ECG-Simulator
This external unit allows defibrillator and pacer training directly on the manikin. (A training without a manikin is also possible).
Various ECG rhythms can be generated and displayed on an ECG-monitor (not included) for diagnostic and defibrillation training.
All arrhythmias can be displayed in adult or pediatric mode so that a total of 34 rhythms are available.

The following 6 different arrhythmias are available for pacer training:
Sinus Brady
Junctional Brady
2nd degree type I A-V block
2nd degree type II A-V block
2nd degree type II A-V block with PVCs
3rd degree A-V block

Cardioversion can be simulated by defibrillating the manikin with a manual, semi-automatic, or automatic defibrillator. The following 11 arrhythmias are available for defibrillator training:
V. Fib
V. Tach (fast)
V. Tach (slow)
V. Tach (polymorphic)
A. Fib
A. Flutter
SVT
Sinus Tach
Sinus rhythm with PVCs
Asystole and NSR

An LED illuminates for:
pacer pulse detection
defibrillator discharge detection
adult mode
pediatric mode
low battery.
Battery saver feature powers-off simulator automatically when not in use.
Includes a 8-oz. pump spray bottle of lubricant  and comes in a durable, foam-lined carton.
Weight: 10,493kg
| | |
| --- | --- |
| Shipping weight: | 22,00 kg |
Spare parts
Crisis Manikin Auscultation Kit
CRiSis Reusable defibrillation pad adapters
Interactive ECG Simulator
Consumables
Artificial Blood
Venous simulation blood- 1 Gallon
Accessories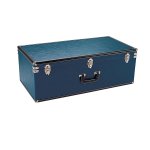 Hard Carry Case for Tors Simulators